MLC created this unique collection of guitar pendants necklaces and earrings for all music lover . These guitars pendants and earrings are exact replicas, accurate down to the smallest detail. Our Beautiful Guitars Necklaces / earrings are made in Indonesia you can't compare this collection with the Chinese poor quality pendants, MLC offer the best quality of earring and neck laces, they are hypo-allergenic, nickel-free, allergy-free. Each guitars pendants is made of high grade stainless, this pendant are made with a laser printer high definition process and recovered by high grade 3M resin. The collections of guitars necklaces and earrings are original gift ideas and a MUST for all the music fans lovers. Our wonderful miniature instruments and music-gadgets are worldwide supplied; you can find them in: music shops, musical instruments shops, gift and souvenir shops, bookstore, stationery, E-shops, EBay, Amazon...
...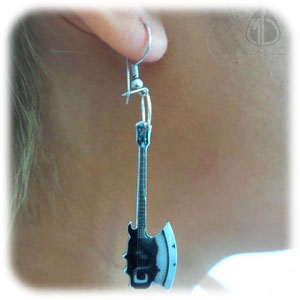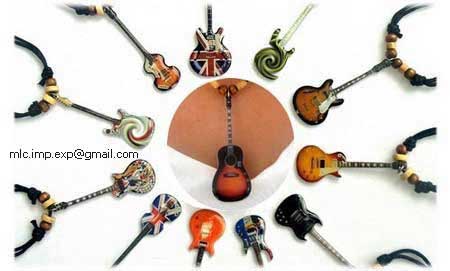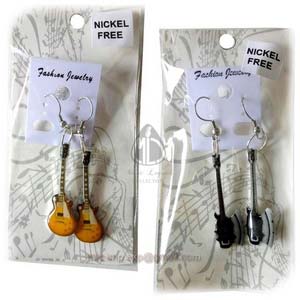 Adjustable guitar Neck lace size cm: 5 (approx.) weight gr: 10 (approx.)
Guitar earrings size cm: 3 (approx.) weight gr: 5 (approx.)
Material: stainless steel hypo-allergenic, nickel-free, epoxy resin 3M.
Retail packaging with label and barecode.
waterproof, scratch resistant, non-tonix and eco-friendly.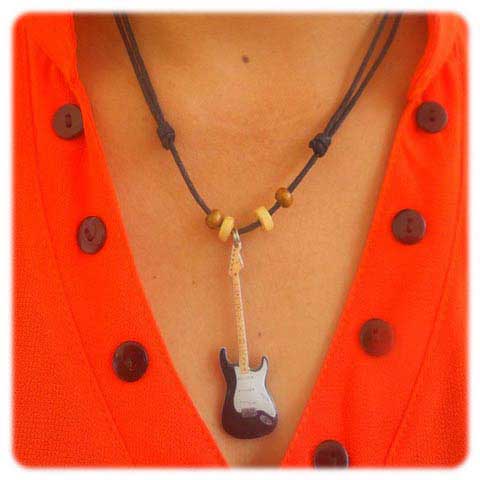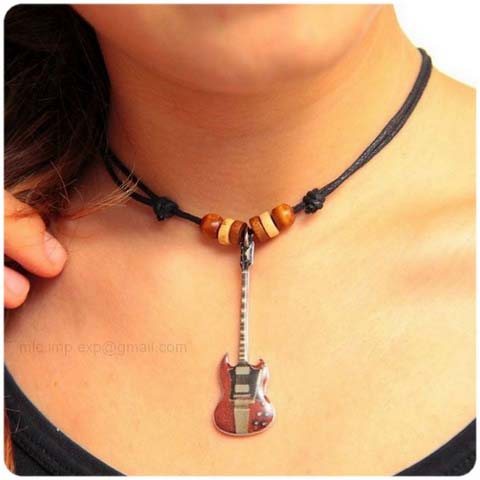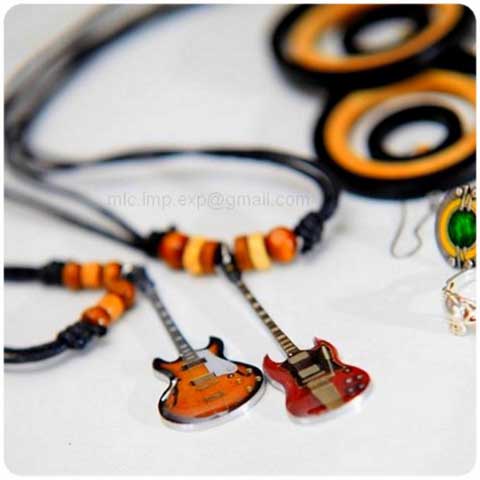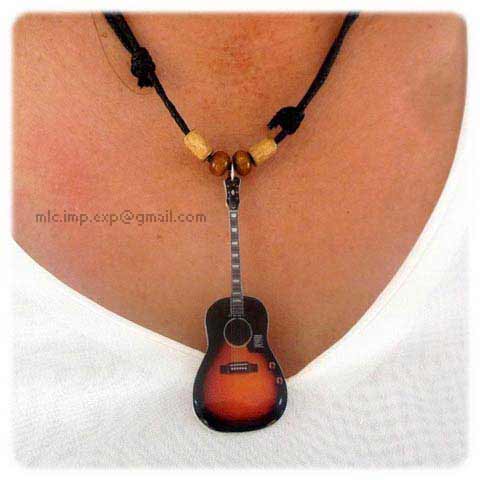 Our music gadgets are fully customizable and are great as concerts and events merchandising, promotional marketing…
all is possible
!

MLC your reliable source for Wholesale mini-guitar replica, collectibles music gadgets and premium pvc bag's
All of our hand-crafted mini-guitars, music gadgets and bag's are in stock and ready to ship today, to anywhere in the world! If you would like to become a distributor or reseller of official products from MLC, we would like to hear from you! For further details, please contact us to: mlc.imp.exp@gmail.com
Feel free to download our catalog and pick your selection in our wonderfull range of music gadgets with up the 750 items
by clicking here