are 1:5 scale are individually handcrafted from solid wood, they are smaller than the exclusive 1:4 scale model. All our mini-guitars are inspired by the guitars that have made the history of music from the '60s to today. Our range is composed by more than 100 wonderful models. Each wooden miniature guitar s is hand-made and hand-air-brushed by skilled craft people. We only offer to our customers mini instruments with high quality and precision details. Each mini guitar is 18 cm high (6inches) approx. These mini-guitars replicas are original gift ideas and a MUST for all music lover's. Our wonderful miniature instruments are worldwide supplied; you can find them in: music shops, musical instruments shops, gifts and souvenir shops, bookstore, stationery, E-shops, Ebay, Amazon...
(click on all pictures to enlarge)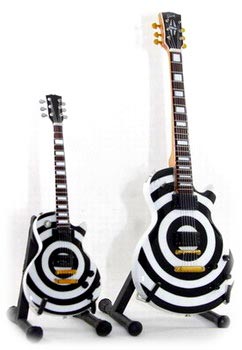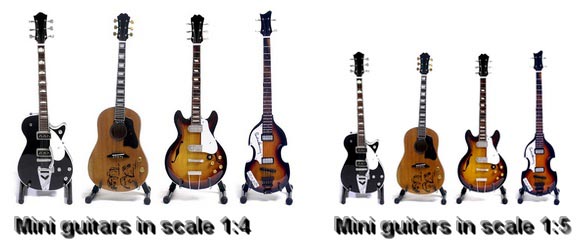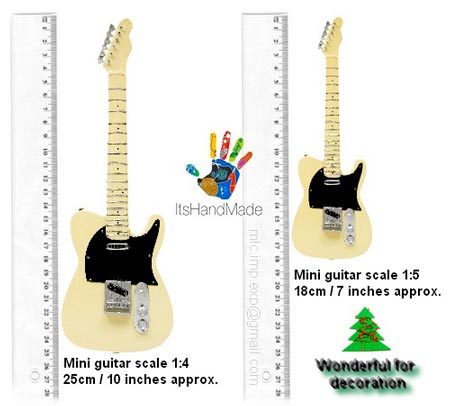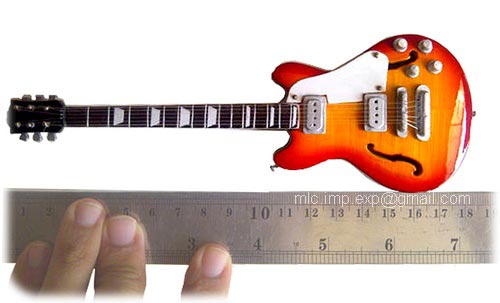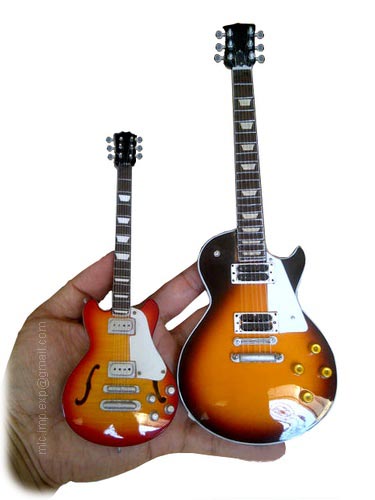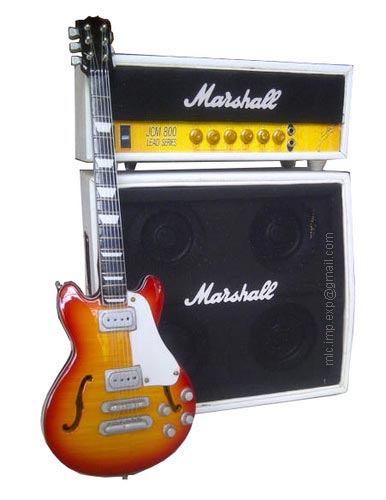 Item sizes
:
Miniature size cm: 18H x 7L x 1P (6 inches approx.)
Box size cm: 20H x 8L x 3P
Box and miniature weight gr: 120 (approx.)
Material: Mahogany wood.
Packaging incl. guitar ABS stand.
Label and barecode available on request.
*
The model "Mini" miniguitars (6 inches approx.) are only available for direct importer.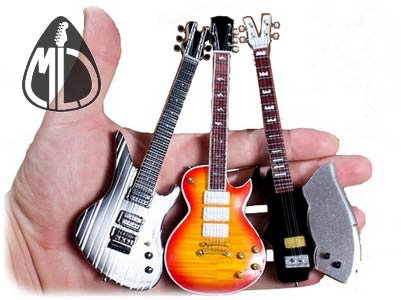 We make custom merchandise simple and affordable. The mini guitars are customizable and are great as concerts, events, rewards, corporate gifts, music merchandising & promotional marketing… all is possible! Any of our collections can be made truly one-of-a-kind with additional curation services, custom printed, shapes, material... We pride ourselves on our values of Creative and unique Design to ensure we deliver exceptional customer service experiences. To know more
thank you to click here
. We currently seeking importer / distributor / agents.
Thank you to click here
to know more about our FOB/EXW prices.
MLC your reliable source for wholesale mini-guitars replicas, music gadgets, music themed bag's & all about music themed gifts.
All of our music themed gifts are in stock and ready to ship today, to anywhere in the world! If you would like to become a distributor or reseller of official products from MLC, we would like to hear from you! For further details, please contact us to:
mlc.imp.exp@gmail.com
Feel free to download our catalogue and pick your selection in our wonderfull range of music gadgets with up the 900 items