Love it? Frame it! Let's create and display your favorite guitars on a real wall for a change! We have a huge assortment of ready-to-hang prints. You could frame personal ideas and artworks as well as collectible objects. You can now easily create your own collection with our mini guitars and keychains. The Music Legends Collection's frame decors are available in 2 different models: Shadow box with mini guitar(s) 22-26 cm high or with mini guitar(s) 9-12 cm high. Up to 200 models. The mini guitars and keychains are both handmade and hand brushed. We also have customized models available upon request.
These framed mini guitars replicas are special as gifts for musicians and music lovers a MUST for all the music fans and collectors. Our wonderful miniature instruments are worldwide supplied; you can find them in: music shops, musical instruments shops, gift and souvenir shops, bookstore, stationery, E-shops, Ebay, Amazon, Etsy...
1/ Shadow box with mini guitar(s) size 22-26 cm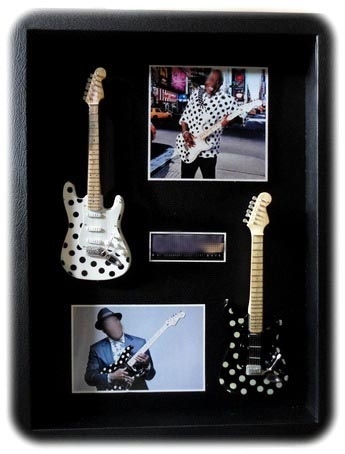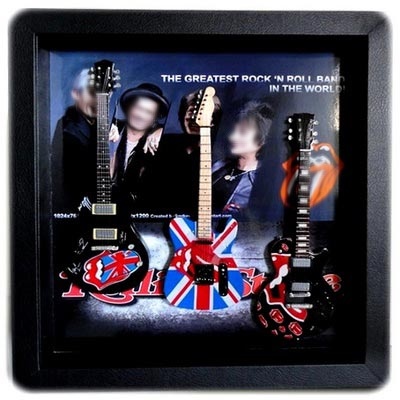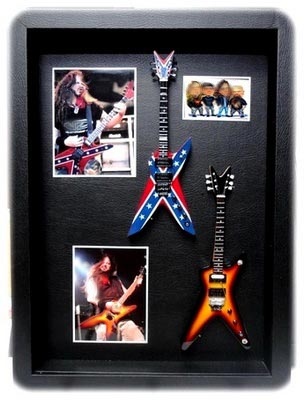 Size with 1 guitar 37x40x3 cm / Size with 2 guitars 37x50x3 cm / Size with 3 guitars 37x60x3 cm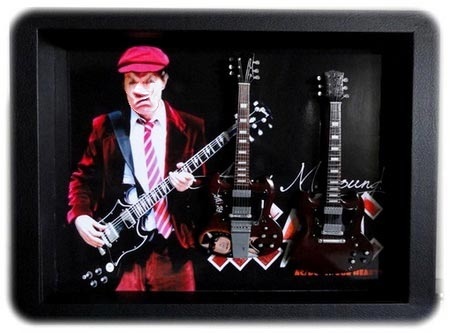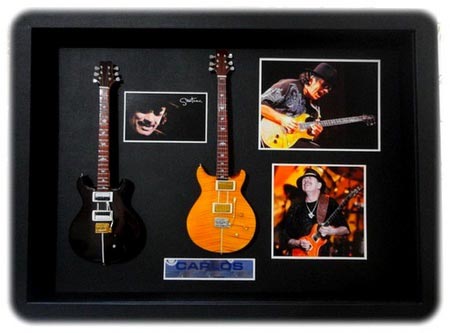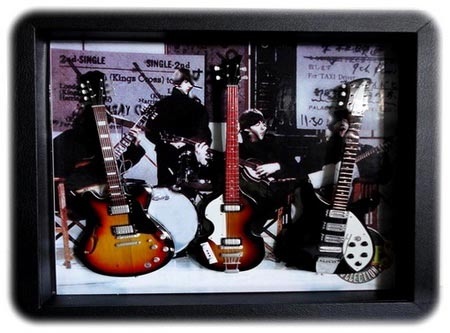 2/ Shadow box with mini guitar(s) size 9-12 cm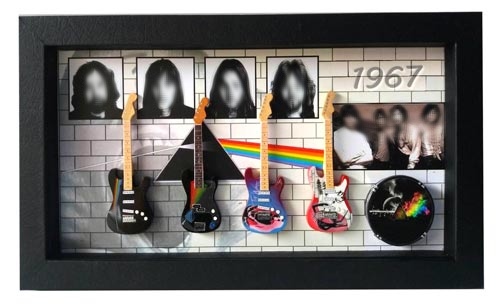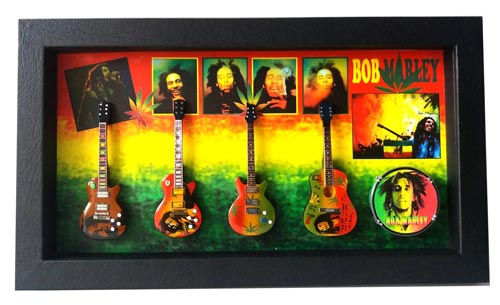 Size with 1 guitar 13x18x3 cm / Size with 3 guitars 20x27x3 cm / Size with 4 guitars 21x37x3 cm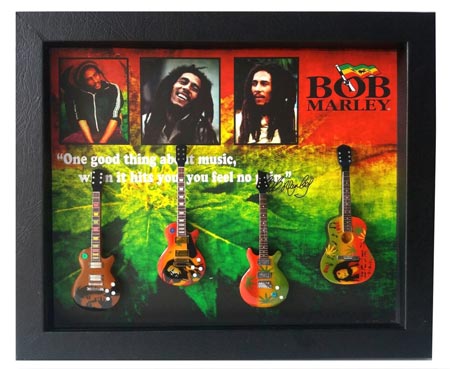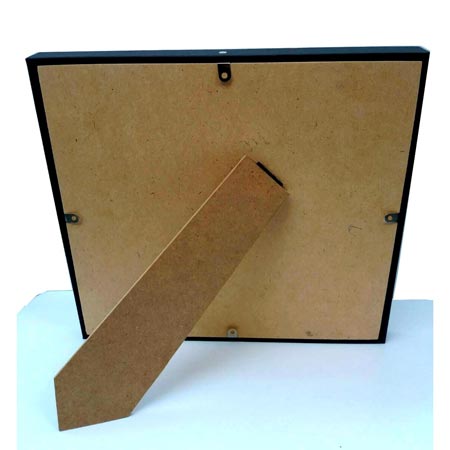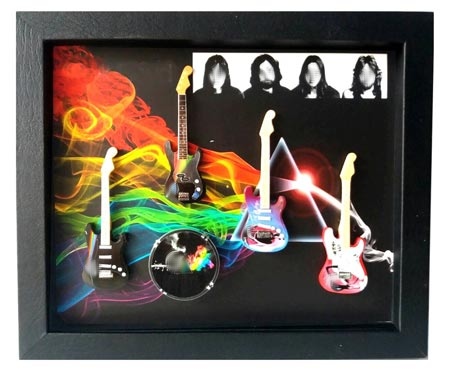 Frame material : MDF wood / Wood
Mini guitar material : Mahogany wood
For home furniture and decoration
*Other sizes available on request
*Weight 700gr/pcs approx.
*Available with or without real glass.
The Shadow boxes are available for direct importer only - no ready-to-sell stock

We make custom merchandise simple and affordable. The Framed mini guitars are customizable and are great for events, rewards, corporate gifts, music merchandising & promotional marketing… all is possible! Any of our collections can be made truly one-of-a-kind with additional curation services, custom printed, shapes, material... We pride ourselves on our values of Creative and unique Design to ensure we deliver exceptional customer service experiences. To know more
thank you to click here
.
We currently seeking importer / distributor / agents.
Thank you to click here
to know more about our FOB/EXW prices.
MLC your reliable source for wholesale mini-guitars replicas, music gadgets, music themed bag's, wallets & all about music themed gifts.
All of our music themed gifts are in stock and ready to ship today, to anywhere in the world! If you would like to become a distributor or reseller we would like to hear from you! For further details, feel free to contact us (
click here - contact form
)
Feel free to download our catalogue and pick your selection in our wonderfull range of music gadgets with up the 1000 items