Collecting magnets is a hobby. Our fridge magnets are sold in the best souvenir shops all over the world. Our collection includes more than 300 fantastic models. All the guitar-shaped fridge magnets of the collection have their forms and designs inspired by the real guitars that have shaped the history of music from the 60's to date. The best fridge magnets anywhere. Even smaller versions of our miniature musical instruments. Each piece measures approx. 9 - 11 cm in length and is a beautifully scaled miniature of the real thing, made of solid wood accordingly with superb detail.
These magnets are the best gift ideas for guitars and guitars bass players. A must-have for music fans and lovers! Our wonderful Musical Instruments Fridge Magnets are supplied worldwide; you can find them in: music shops, musical instruments shops, gift and souvenir shops, bookstores, stationeries, e-shops, Etsy, eBay, Amazon...
...
Items size:
Magnet size cm: 9-11 (approx.)
Magnet weight gr: 8-10 (approx.)
Magnet material: mahogany wood.
Hand made and hand air brushed.
Retail packaging with label barecode.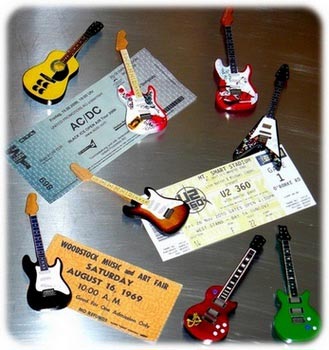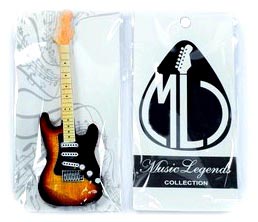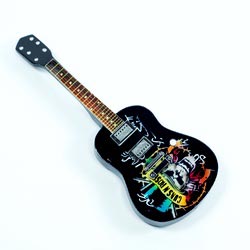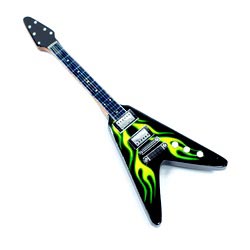 Our personalized guitar-shaped magnets are great for expressing creativity and make the perfect promotional items for clients they will literally see them every time they go get milk! Our guitar-shaped magnets are fully customizable and are great for concerts and events merchandising, or even promotional marketing. …
everything is possible
!
Any of our collections can be truly made one-of-a-kind with additional conservation services, custom-printed creations, specific shapes & material requests… We pride ourselves on design creativity and unicity and make sure our customers always experience a wonderful delivery service. To know more about our custom music gifts thank you to
click here
.
MLC, your reliable source for wholesale music gadgets, music-themed bags & and much more with musical designs. Our Gifts for Musicians and Music Lovers are in stock and ready to be shipped by today, anywhere in the world!
Would you like to enter into our sale network? A welcome discount
-10%
is waiting for new customers! No minimum order! Free to order what and how you want. Please contact us by
clicking here
or
download the catalogue
now and pick your selection in our wonderful range of music gadgets including more than 1000 items.